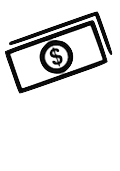 All about money
The local currency is Php, the Philipines Peso (The Peso has its origin in Spain. The Spanish had a lot of influence in the Philipines 500 years ago).
You can change money at different places, but the exchange rates are mostly cheaper then us credit card. Dive shops will accept payments in Euro, Swiss franc or Dollar.
Everything else has to be paid in local currency Php.
---

Our area is safe!
Our area is video controlled and surrounded by high walls. Furthermore our dog "Twinke" a Doberman, are helping us to ensure a silent und unhurried night (She are well-behaved and don't bite our guests).
---

Wall-safe
All Rooms is fitted with a safe to secure your valuables which is embedded in the wall.
---

Cash is welcome with us
We accept cash payment only in Php (Philippine Peso) as payment no foreign currencies.
You can also pay by credit card.
Our credit card payment system share the fee 4% for you and 4% for us.
---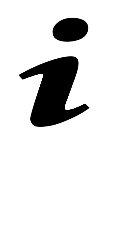 Ask your bank before starting your journey!
We suggest to check with your bank the extra charges for each use of your EC or credit card overseas beforehand. This way you can avoid bad feelings afterwards.
We are really happy that we have now 4 or more cash machines in Moalboal (yeah, since about a year :) ).
Therefore it will always be wise to have some spare Euros or Pesos at hand for cases like this. In cases of emergency you can of course try the cash machine in the next city, but even those are sometimes out of order at the same time.
---

Cash machine (ATM)
The safest and cheapest way to get cash is at the cash machine (Bankomat) with your credit card.
Cash at the ATM (Bankomat) ensures a regular currency rate, but it costs abt. 180-200.- Php per transaction. Therefore we recommend to take 10.000 Php at once in order to minimize the transaction fee.
---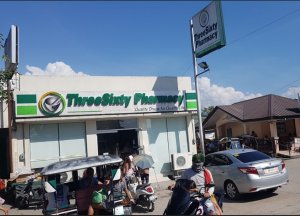 ATM ThreeSixty Pharmacy --> on Google Map
---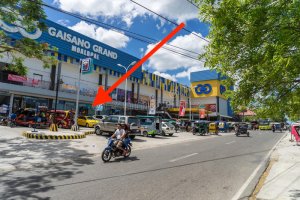 ATM Gaisano Supermarkt --> on Google Map
---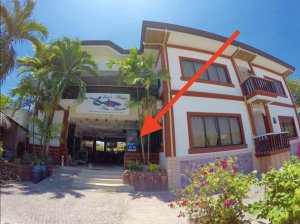 ATM Eves Kiosk --> on Google Map
---
There are a lot more atm's some close to our resort 300m, but they are often empty or pay out only limited amounts.
---
Money Changer in Moalboal
---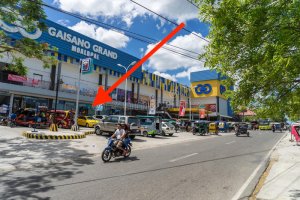 Money changer Gaisano Moalboal --> on Google Map

---