Our Breakfast Buffet 7:00 - 10:00

Free Breakfast is included in our room rates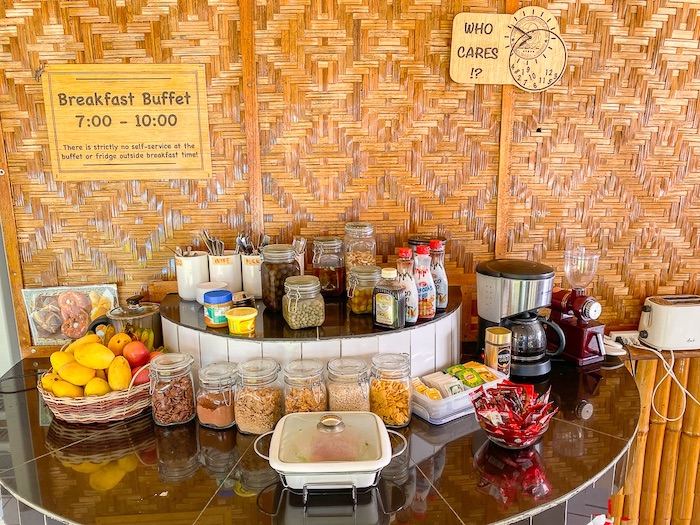 ---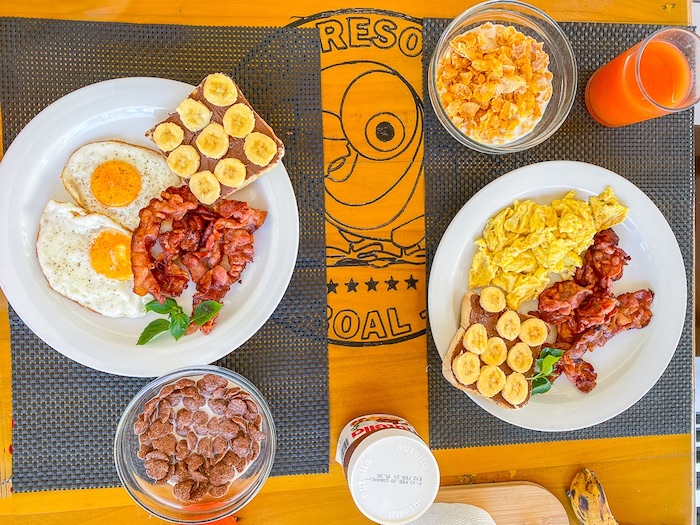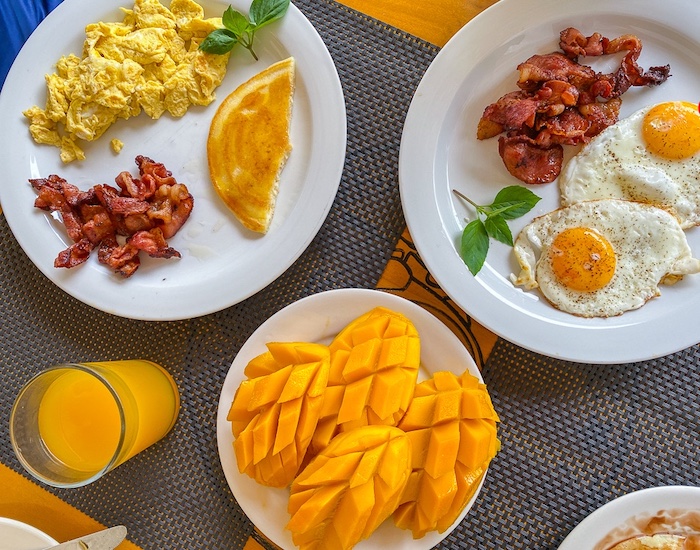 Please understand our resort is too small to operate a large restaurant with big stock of different food.
We do not serve special vegetarian, halal, kosher and alergy menus!
But we offer you some fruits, bred and soyamilk, and vegetarien chese as long we find this items in the supermarket.
You are welcome to bring your own vegetarian food to the breakfast table.