Our Car parking is in our backside!

To our parking area enter 1 street before our sign!
Bantayan street, where is the italian restaurant!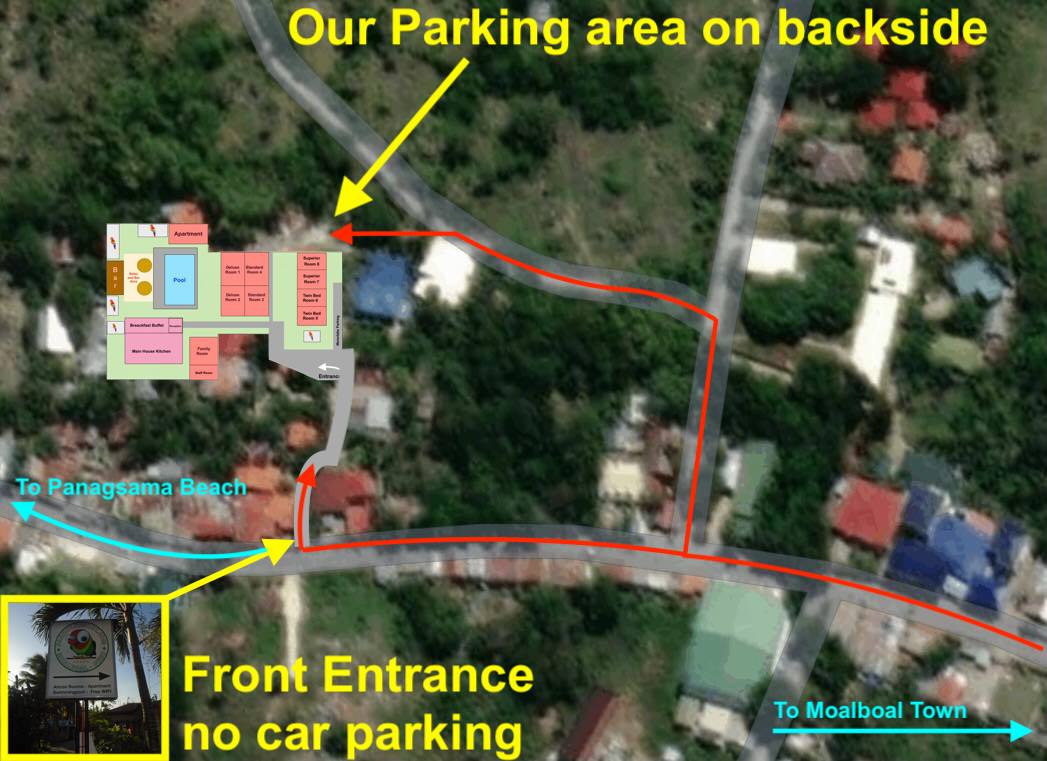 ---
Our Backside Pariking area
If you come with own car please park in backside!
There is a door directly to our reception.
Open google map link in new window: https://goo.gl/maps/Z3dAAyyM9SVVrd196
---
Our Sign on our Front entrance to our Resort
You can drive in with a car to unload, but not for parking!
The Road to our backside parking area is 200 meter before this sign!