Stay in an environmentally sustainable hotel without sacrificing style and service!

- We use solar energy
- We use only led light
- We store rainwater
- We do not serve plastic bottles
- We recycle our waste
- We do not use disposable plastic toiletries
- We wash environmentally friendly
- We use eco friendly cleaning products
- We have a chemical free swimming pool
- We compost and have our own garden
- We shop locally and we do much more to save the World :)
---
---
---
With our 4 x 5 kw/h system we get around 100 Kw/h Sollar Energy every suny day, which is nearly 50% to supply ourselves.


---
we have also 36 panels on our deluxe and standard rooms building.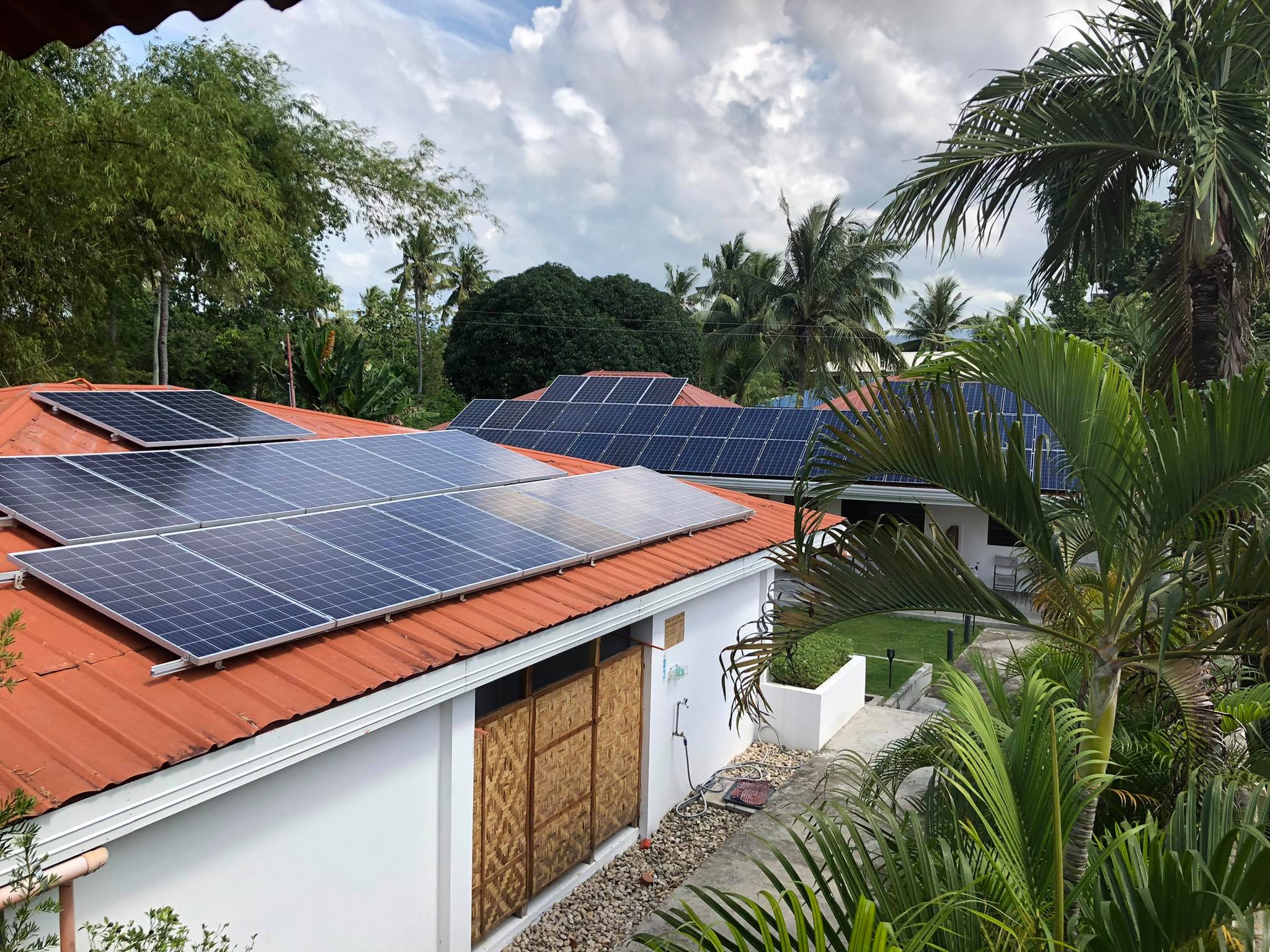 36 panels on our deluxe and standard rooms building.
System APS micro inverter
dont need a password only click here
---
This is the backside from our main building top of our washing area. Not visible for guest.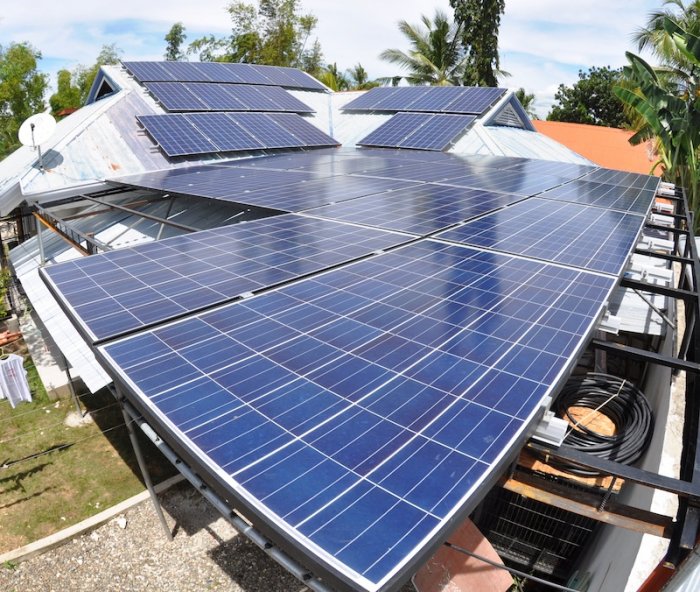 ---
For blackouts we have our 40 kw Eco Diesel Generator
We always have aircon internet connection and cold beer

Blackouts
Blackouts occur regularly in the Philippines, usually if it rains or during storms.
Our 40 Kw generator will make sure that the air conditioning and everything else will be available also during the blackouts.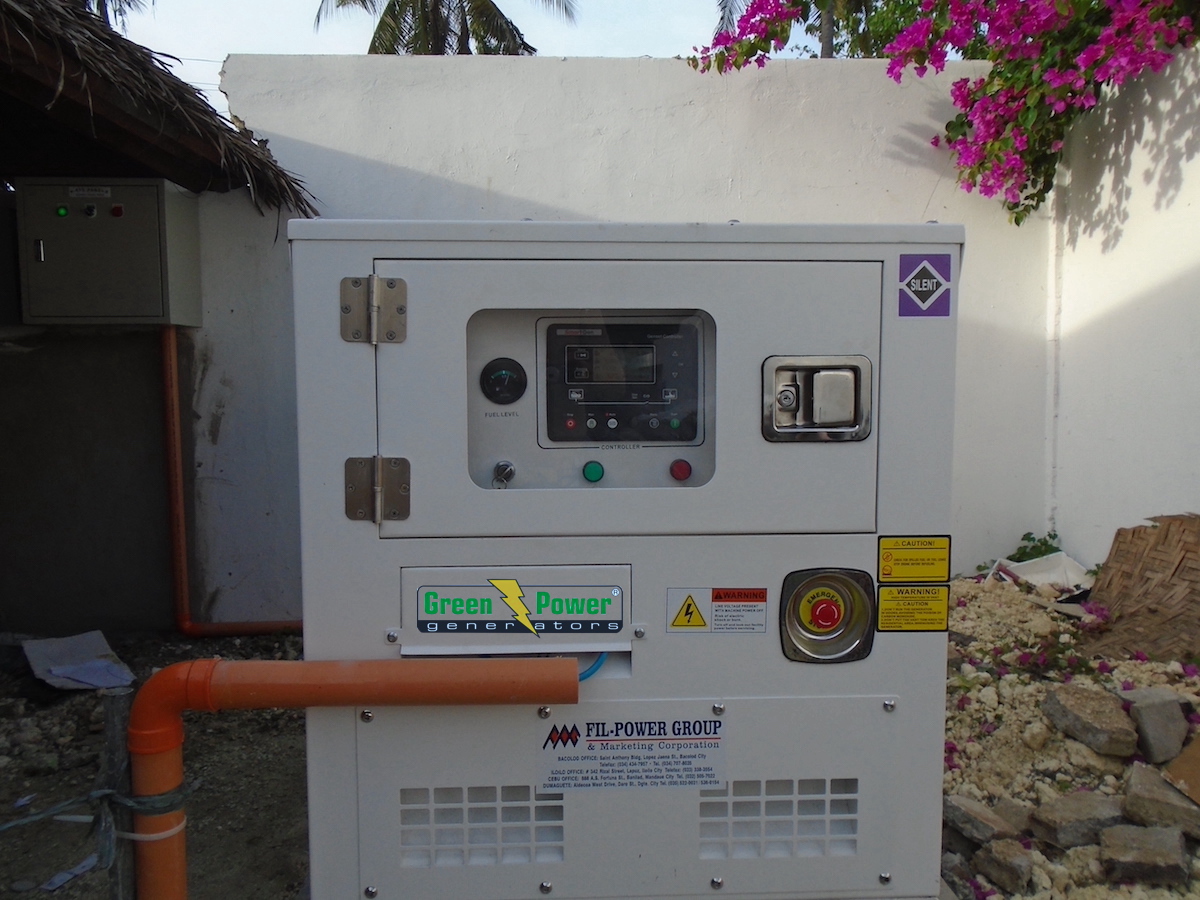 ---
Our

home made sollar water heater. 400 m pe pipe and 400 liter thank.
we get 400 liters hot water for free

---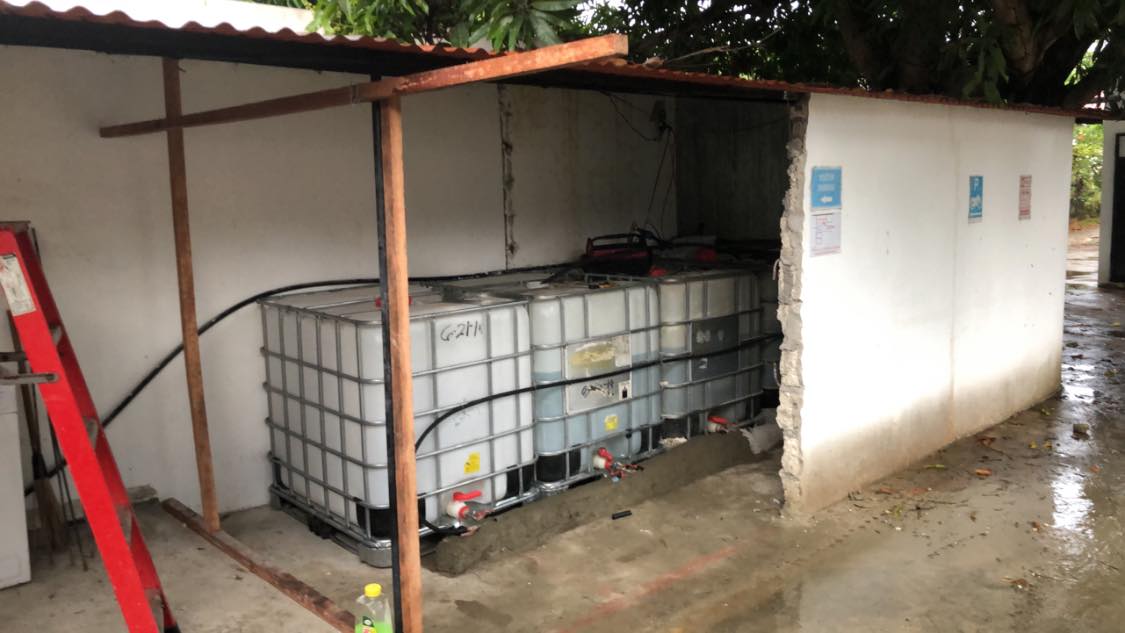 ---