Panagsama Beach is only 5 minutes away by foot where you can find lots of restaurants, bars and dive bases. If you want to reach the beach faster, you can rent our bikes or motorcycles.
There are many dive shops in Moalboal which do not differ much in price.

Only in the radius of 400m/1300 feet you will find 15 dive centers!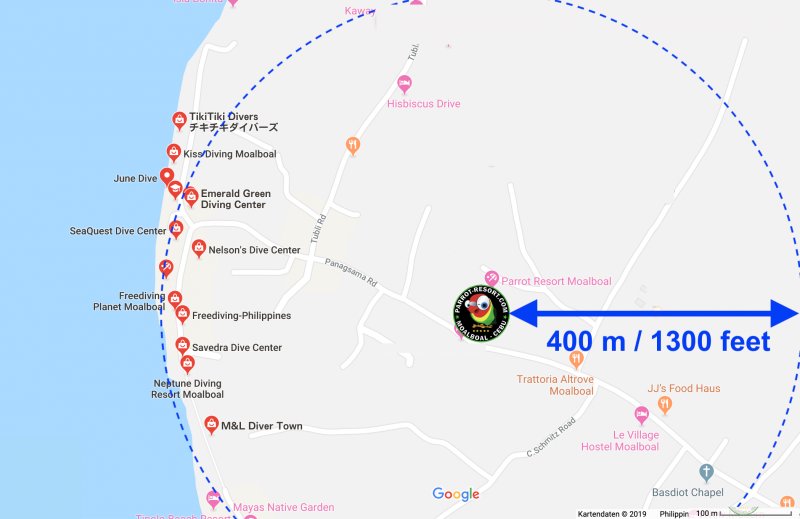 Click here for see all Dive Center in Moalboal
---


Divespots at Moalboal
Here a general map of all dive spots at Moalboal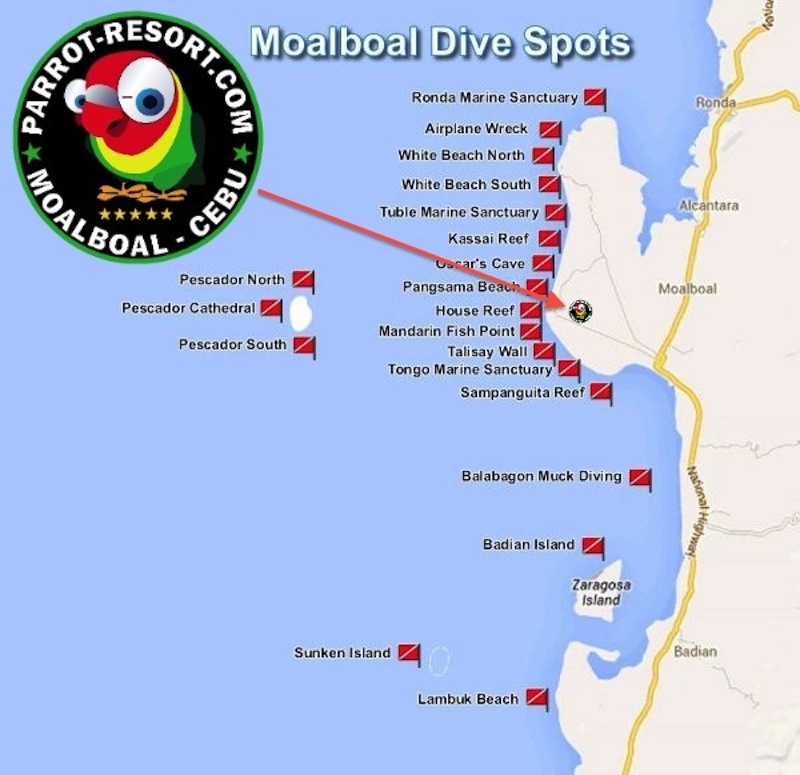 ---
Diveshop Savedra Dive Center
5 Minutes away from us on Panagsama Beach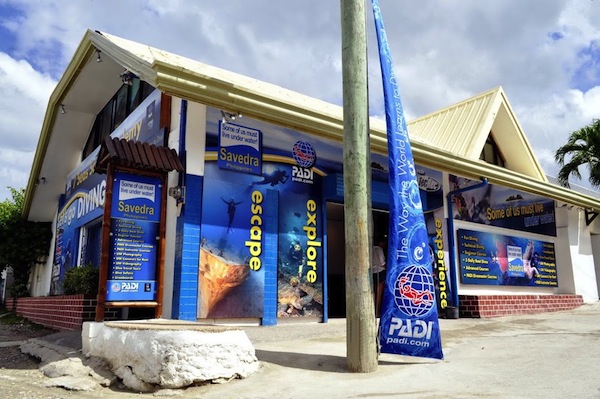 The Savedra, founded in 1983, is one of the first and renowned dive base in Moalboal. The guides speak English, German and of course Philippine. All dive trips are excellent organized and the crew is extremly friendly. Savedra provides everything what a divers heart requires to decent prices; 3 boat trips daily, Nitrox, fun dives, Dive trainings in different languages as per PADI Standards, Dive master-education, Dive teacher-education, Technical diving, trainings for tec-diving, Dive safaris, dive cruises and tickets for inland flights are provided as well. In the evening the usual get-together is fun and deco-beer is served in a cozy atmosphere in the company of dive colleagues and guides and other employees of the dive center. The Savedra is the ideal Dive base for Dive freaks and frequent divers.

Temporary closed: www.savedra.com
Transfered to new place

More info on: www.cebufundivers.com
---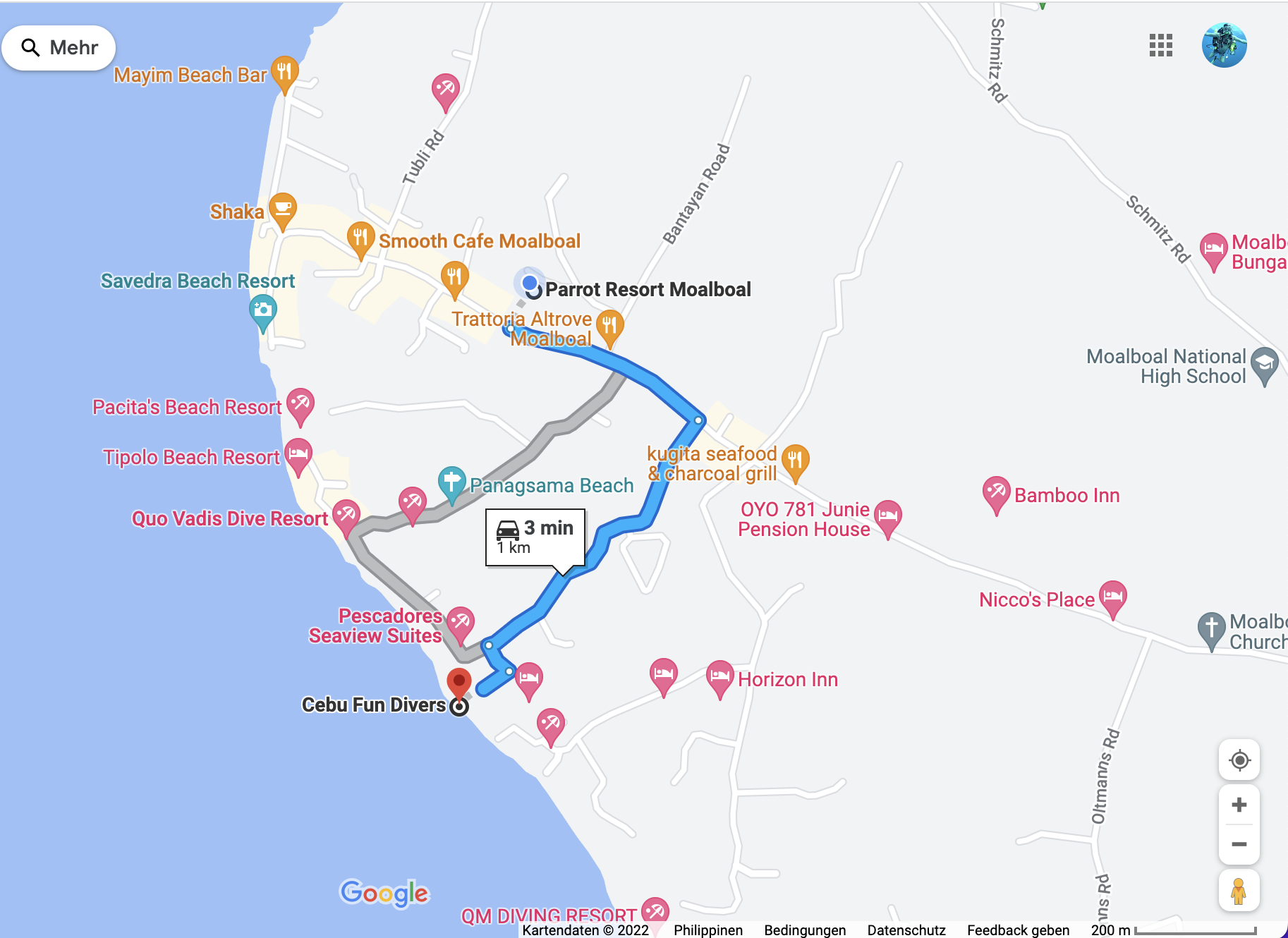 ---
---

Here some objects of virtu which you can find under water in our area
I took these pictures by myself with a Nikon D90 at our dive spots.
If you click on the picture it will be shown in an extra window in high-definition.
---