Restaurant - Bar - Pool - Gameplace - BBQ

Night View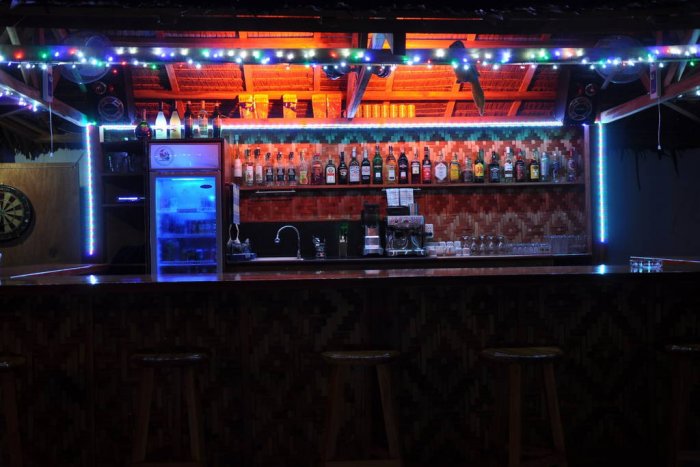 ---
Chlorine-free swimming pool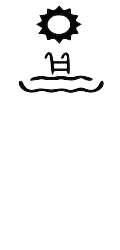 Bathing with a big smile only a step away

Even though we are located only abt. 5 minutes walking distance from the beach you will have the opportunity to enjoy a chlorine-free and chrystal clear swimming pool right in front of the apartment.

The pool is abt. 33 by 16 feet big and never to cold ;-)
It is also equipped with massage jets.

We use sand filters a Bionizer and Oxigen for the filter system which means that the use of chlorine and other chemicals is not required at all.

Hi-tech in the Philippines :)



No chlorine smell, no allergies !

Our Bionizer protect the pool from algae (ionisation), and the oxigen destroy all organic material and fat. Same is done also in public swimming pools, but on chemical basis.
For hot days we have a canvas above the pool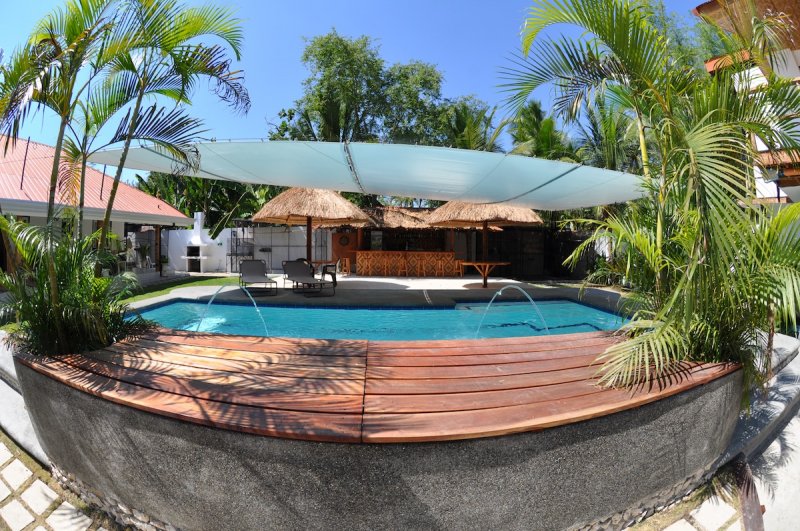 Our new water fountain
(Laminar water with LED light show)
Our new water fountain (laminar water with LED light show)
Laminar means any turbulence from the water to be removed and spraying through a nozzle into a collimated beam.
The light passes after the water as an optical fiber.
The lightning caused by water drops which purely drip into the beam to the nozzle. my own invention
---
The pool in rainbow colors
Pure romantic .......
---
4 m x 2 m screen (13 x 6 Feet)

Dart
You feel boring? Drink a Beer and play a Dart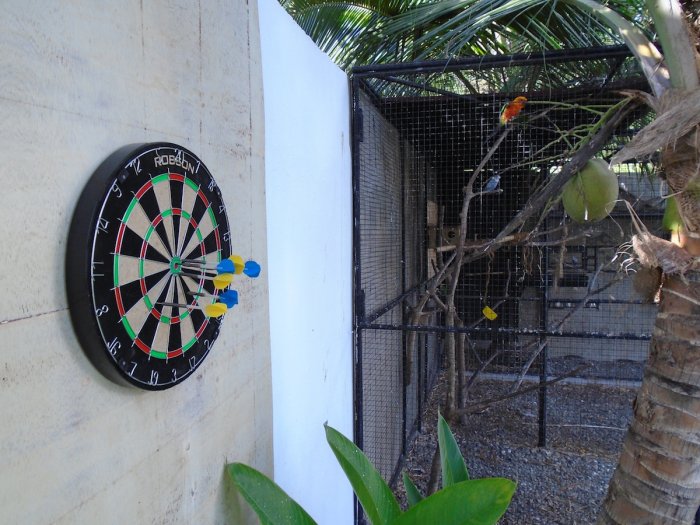 ---
Barbecue
Our BBQ is ready to use at any time. Charcoal is always available for free.